This is the Sergeant of my Terminator Squad, the rest of the squad is almost complete so photos of them all together will be coming shortly!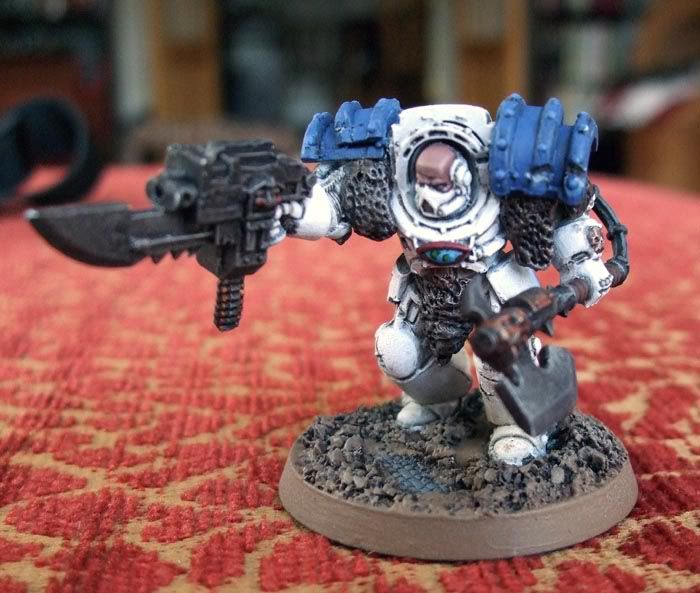 Terminators are one of the most distinctive pre-heresy units, and a great way to give the army character
. My target for this miniature was to make it both representative of a pre-heresy Terminator (which could be acheived through the shoulder pads), but also make it instantly recognisable as a World Eater. For this, I added a few small embelishments; The chainmail hanging from the armour and the studs dotted around the armour are two examples of this. The sergeant is unique within the squad in that he is weilding a stormbolter or stormbolter prototype - these weapons were just becoming available, and I think it matches the character of the Legion that the sergeant should be the one carrying the weapon.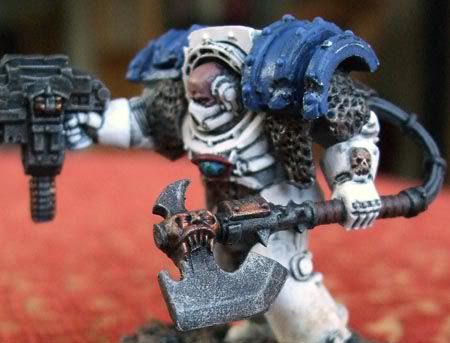 Chronologically, my World Eater force is set perhaps two thirds of the way through the Great Crusade, and just after the discovery of Angron. As such, although I removed much of the chaos iconography from the original chaos terminator model, I left the odd spike here and there, perhaps just to show the tiny changes that were beginning to take place within the Legion (or perhaps had always been there lurking beneath the surface....)